U-Battery development accelerated under UK Government programme
02 September 2022
U-Battery Developments Ltd. (U-Battery) has been selected as one of only four companies by the Government's Department for Business, Energy and Industrial Strategy (BEIS) to further progress the design and development of advanced modular reactors towards building a first-of-a-kind in the UK.
The award, which i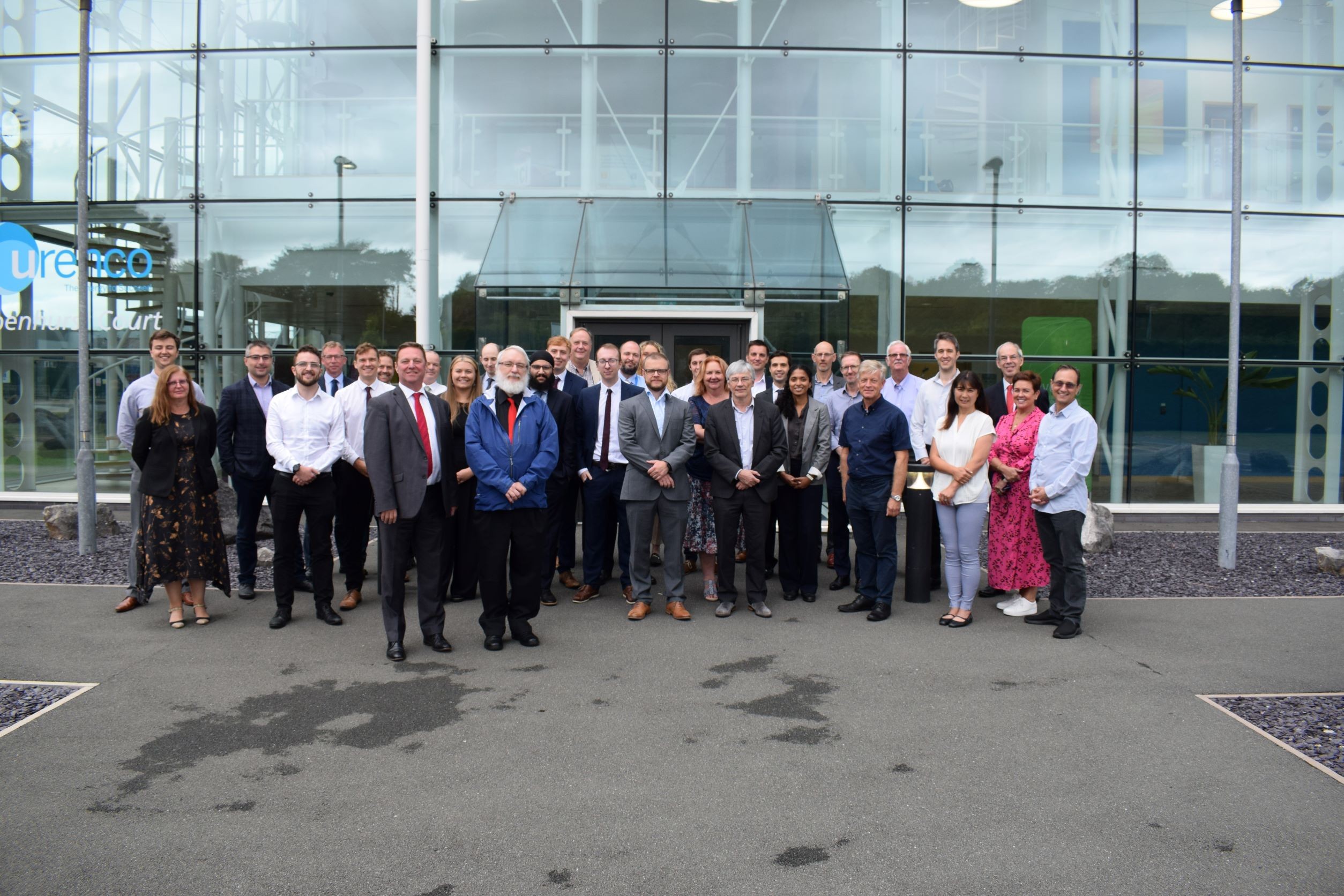 s part of the Advanced Modular Reactor Research, Development & Demonstration (AMR RD&D) Programme, will increase understanding of the potential size, type, cost, and delivery method of a U-Battery through a 'pre-front-end engineering design' study over a six month period to January 2023.
U-Battery's AMR is a high temperature gas-cooled reactor (HTGR) which creates heat that can help to decarbonise foundation industries - such as metals, ceramics, glass, chemicals, paper and cement - as well as produce hydrogen and synthetic fuels. These have been identified as critical areas for realising important climate change goals by 2050.
The funding is part of the £385m Advanced Nuclear Fund, which is aligned with the Department's £1 billion Net Zero Innovation Portfolio (NZIP), aiming to accelerate the commercialisation of innovative clean energy technologies and processes through the 2020s and 2030s.
U-Battery has previously successfully participated in Phases 1 and 2 of BEIS's AMR competition to create a feasibility study and initiate design and development work, as well as the Department's 'Call for Advanced Manufacturing and Materials Phase 2B' under which a full scale mock-up was created of the main vessels of the reactor.
Steve Threlfall, U-Battery General Manager, said: "This is U-Battery's exciting next stage, and demonstrates the government's understanding that our technology can be a solution for difficult to decarbonise sectors, as well as hydrogen and synthetic fuel production, and in a cost-effective manner due to its simple, modular design.
"We will continue to work closely with BEIS towards delivering a first-of-a-kind reactor in the UK in the late 2020s, in good time to make a real difference to achieving net zero by 2050 targets and helping to ensure the health and sustainability of global communities."
Completion of Phase 2 milestone celebrated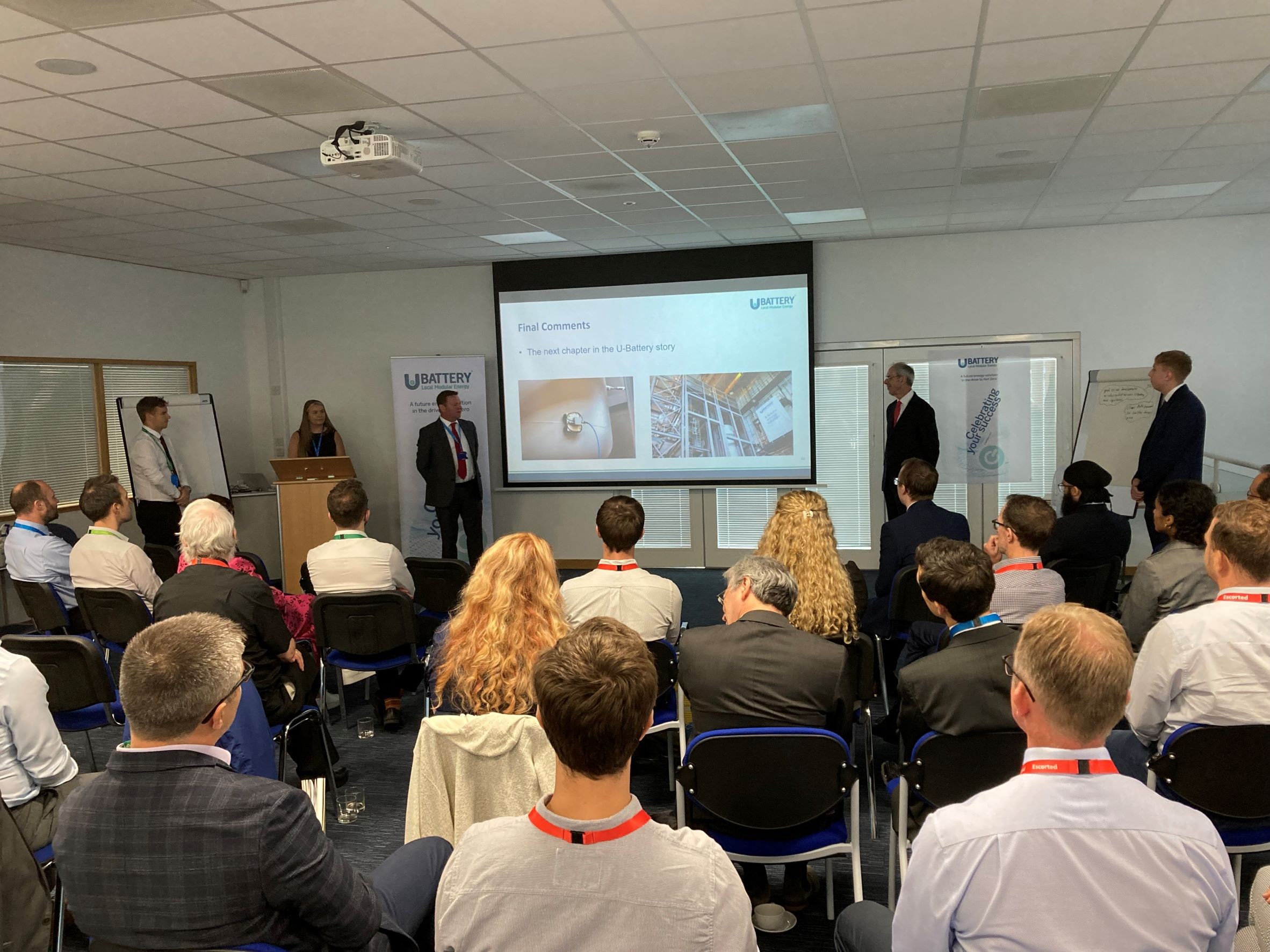 The funding award comes after U-Battery successfully delivered Phase 2 of BEIS' AMR competition on time and to budget on July 29, two months ahead of schedule.
A celebration event to mark the milestone was held on August 24 at Capenhurst, where partner organisations took part in a learning-from-experience (LFE) exchange. BEIS representatives were also in attendance and listened to the respective presentations.

Afterwards, a photo was taken of the entire team including partners, and U-Battery cakes were enjoyed.
Principal Engineer John Eldridge said: "This milestone is testament to the hard work, vision and application of the team and its partners.

"We have been able to take this small reactor forward based on a proven, existing high temperature gas reactor technology, with accident-tolerant fuel and a modular design that can be constructed, assembled and tested in factories in a simple, safe fashion.

"It's something I and the team are proud to be a part of as we progress to the next phase."

Energy Minister Greg Hands said of the latest BEIS funding award: "This investment will help unlock the potential for new nuclear reactors in the UK, as we drive forward plans to boost clean, cutting-edge, homegrown technologies for our energy security, while driving down bills in the long term."

For more information please see the press release from BEIS here.
About U-Battery
U-Battery is an advanced/small modular reactor, capable of providing a low-carbon, cost-effective, locally embedded and reliable source of power and heat for energy intensive industry and remote locations. It is being developed by Urenco in collaboration with a number of supporting organisations and has received funding from the UK Department of Business, Energy and Industrial Strategy's Energy Innovation Portfolio.